Today the Mississippi Book Festival is officially launched, and we couldn't be more pleased to be a part of it with John Grisham's Sycamore Row, the official book club selection of the festival!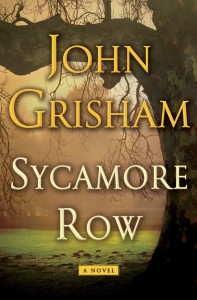 Sycamore Row will be our summer selection (July-August-September) and we can't wait to post discussion questions, author interviews, and engage with y'all in online conversations.
Stay tuned for more, and we hope to see you on August 22 at the Capitol! Until then, follow the Festival on Facebook.