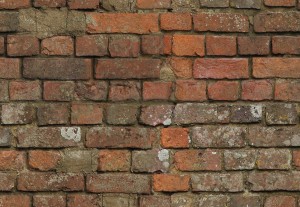 Next up! I'm especially interested in this one because of the name of the collection it was originally in, Farish Street, which was an area known for black-owned businesses. We'll talk about that more in the follow-up post.
A Patchwork Quilt
This quilt is like my grandma's patchwork quilt
Kaleidoscope, appliqued with multicolored
threads of embroidery.
A golden sun, blue skies, carpeted with the greenness
the yellow, the red, the white, the black, the brown, and
the checkered
Bright gingham, fine silk and satin and linen cloth
patterned patches on the faces of these people
the Chinese laundryman
Black cobbler
Greek grocer
And down the street the used to be
A livery stable with a brown Indian man.
Now there's a taxi stand.
Once streetcars passed along the side
Up Capitol
to where black slaves built the Capitol
the mansion for the governor
and over there, the city hall.
They made these bricks and laid them too
Not knowing some day they would meet
As Black and Tan in 1868.
This patchwork quilt is stitched with blood and tears
This street is paved with martyred Black men's flesh and bones.
from Farish Street, reprinted in This is My Century, U of Georgia P, 1989