Last time we introduced Walker's poem "A Patchwork Quilt," which is a piece of the longer poem "A Poem for Farish Street." Let's explore Farish Street now, shall we?
The Southern Foodways Alliance and the Southern Documentary Project have created The Farish Street Project, a website with before and after photos, interviews, and tons of great information. It's an absorbing resource and helps to understand the importance of Farish Street — and the devastation that it is no more.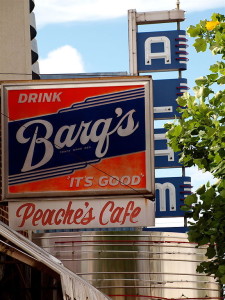 Image courtesy of "the old perfesser"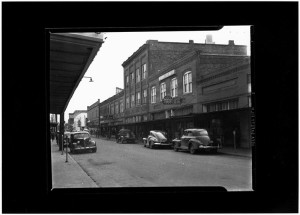 Image courtesy of the Mississippi Department of Archives and History
"A Patchwork Quilt" ties together imagery that at first seems disparate: quilts and bricks. But both are pieced together, and both contain history. And then Walker just lays it out for us: "This patchwork quilt is stitched with blood and tears / This street is paved with martyred Black men's flesh and bones."
Tell us what you think of Walker's poem!