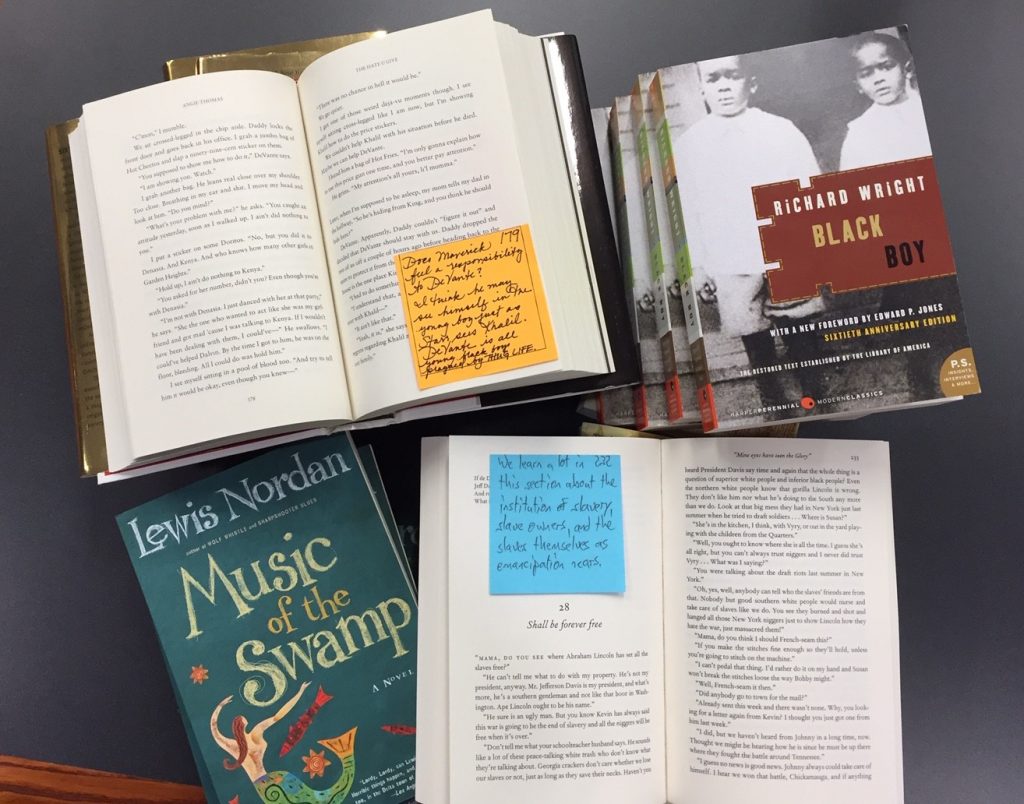 The Briefly Noted project brings readers and scholars together in the simplest form: the lowly sticky note. Scholars read their favorite Mississippi novels, made notes on stickies, and then we reproduced those notes and placed them into those novels. (Does that sound complicated? It was complicated. More complicated than we thought!) The result is this: while you're reading along, every once in awhile, one of our scholars pops up in sticky note form to ask you a question, point out something you may have missed, or tell you how that passage made them feel.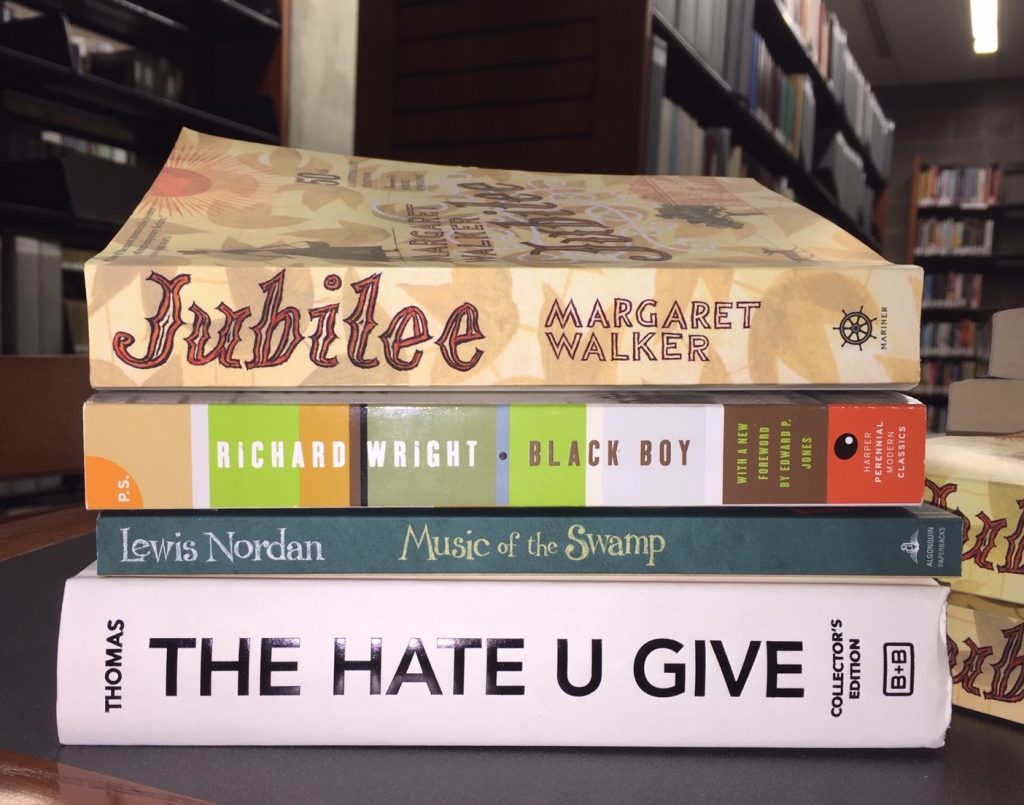 The Books:
Jubilee by Margaret Walker, annotated by Dr. Robert E. Luckett
The Hate U Give by Angie Thomas, annotated by Dr. Ebony Lumumba
Black Boy by Richard Wright, annotated by W. Ralph Eubanks
Music of the Swamp by Lewis Nordan, annotated by Jimmy Cajoleas
A copy of each book is available at every public library in Mississippi. Soon, book club kits of 10 copies each will be available as well. If you're curious about the notes, you can download them here.